SNEAK PEEK
About This Book
Three Months Before Hanna's Accident
Nate
The Deepest Cut
(Book 2 in the Cut Series)
I'm a sarcastic, Disney loving, procrastinator. I hope to write stories that speak to me first and foremost, then give readers an honest, non-cookie cutter world to get lost in. I always root for the underdog, so I try to inject one into each of my stories. I'm in desperate need of Starbucks, a shower, and sunlight on any given day. I'm certain Chewbacca is my soulmate. I hope you read my words and enjoy them. If you don't, I still dig you.
a Rafflecopter giveaway
T
itle: Enjoying the Chase
Author: Kirsty Moseley
Release Date: 25
th
March 2013
Cover Design:
https://www.facebook.com/mjwilsondesign1
Tour Host: All Things Books (
http://all-things-books.com
)
Goodreads Link:
https://www.goodreads.com/book/show/20639678-enjoying-the-chase
Book Description:
Nate Peters is living the playboy life. He has great friends, a great job, no responsibilities, no girlfriend, and he loves it. Nate, being incredibly skilled with a pick-up line, has never failed to get a girl in his life… until one day he meets Rosie York. Rosie is completely uninterested in him. Being unable to stand a dented ego, Nate makes it his mission to win her over. Not used to putting in much effort, Nate is surprisingly enjoying the chase of this off-limits little brunette. Maybe he has finally met his match… But Rosie has a few surprises of her own which will make it remarkably more difficult for him to get close to her.
*Please note that this is a companion novel to Nothing Left to Lose*
The Author
My name is Kirsty. I was born in Hertfordshire, England. In 2000 I moved to Norfolk, it was there that I met my husband, Lee. Now, what can I say about Lee, apart from everyone should have one? He's my biggest supporter, and I wouldn't be where I am today without his encouragement and endless support. He is my inspiration behind most of my male leads, I always try to bring a little of him in somewhere, be it his kindness, selflessness, or just his ability to make me feel treasured.
In 2005, I was gifted with the birth of my son. He is, and always will be, the best thing I have ever done in my life. As you can probably tell, I'm a very proud mummy. I have always been interested in writing, but after the birth of my son I accidentally came across an amateur writing site. After a couple of months of just reading on there, I finally plucked up the courage and posted one of my stories. I was shocked and overwhelmed by the support of readers on there and they gave me the confidence to get where I am today. In April 2012, I self-published my first novel 'The Boy Who Sneaks in my Bedroom Window'. And in October 2012 I took the plunge again, publishing my second novel, 'Always You.' Lastly, if I had to sum myself up in one word, it would probably be 'daydreamer' – but unlike most of my school teachers, I don't necessarily view that as a bad thing. After all, I read somewhere once that books are like waking dreams….
Where to find Kirsty:
Website
|
Facebook
|
Twitter
|
Goodreads
Website -
http://www.kirstymoseley.com/
Facebook -
https://www.facebook.com/pages/Kirsty-Moseley/165726786914674
Twitter -
http://www.twitter.com/KirstyEMoseley
Goodreads -
https://www.goodreads.com/author/show/5434809.Kirsty_Moseley
Buy Links
Enjoying the Chase
Amazon UK | Amazon US |
iBooks (Global)
|
B&N
|
Nook
US |
Nook UK
Amazon UK – Link will be sent when live
Amazon US – Link will be sent when live
iBooks –
https://itunes.apple.com/book/enjoying-the-chase/id732995582?mt=11
B&N -
http://www.barnesandnoble.com/w/enjoying-the-chase-kirsty-moseley/1117587213?ean=2940045406291
Nook US -
http://store.kobobooks.com/en-US/ebook/enjoying-the-chase
Nook UK -
http://store.kobobooks.com/en-Uk/ebook/enjoying-the-chase
***8 Bestselling Authors, 8 Bestselling Romance Novels, 1 Amazing Price.
This special edition will be available for a limited time through April 10 for just $2.99 -- a $24.00 savings off the cost of these books purchased individually!
***
ABOUT EPIC LOVE Box Set:
Eight novels of hot, sweet, sexy, and true love in one limited edition boxed set, brought to you by eight of today's hottest bestselling contemporary romance authors.
Off Chance by USA Today Bestselling Author Sawyer Bennett
He is seeking absolution. Flynn Caldwell has spent his entire firefighting career trying to atone for that one person he failed to save. She is seeking escape. Rowan Page is determined to overcome the hard years she spent living on the streets of New York. Together, they have the chance to become complete…when what starts as a tiny spark between them flares into a fire so hot, it refuses to be extinguished.
Trophy Husband by NYT and USA Today Bestselling Author Lauren Blakely
Sometimes you can't help falling in love, even when you try to do the opposite... McKenna embarks on a quest for a trophy husband after her ex has ditched her, but along the way she meets someone who rocks her world, so she'll have to choose between protecting her heart from hurt, or letting go of her fears of a new beginning.
Finding the Right Girl by NYT and USA Today Bestselling Author Violet Duke
Tessa Daniels has no idea why she told her friend's brother that she was a fling expert. She's never been flung before and she sure as heck doesn't know where or how to begin flinging a guy like Brian Sullivan. The man has as many demons and skeletons in the closet as she does; and worse, he's got her thinking of the one thing she stopped letting herself hope for years ago. A happily-ever-after.
Indulgent Pleasures by USA Today Bestselling Author Karen Erickson
Stephanie Shaw is having a sizzling hot affair with former pro baseball player Justin Hawkins--and writing all about it for the magazine she works at. When media shy Justin finally finds out, he's angry. Hurt. Can their relationship survive Stephanie's betrayal?
Keeping You by iBooks and International Bestselling Author Jessie Evans
Aria March and Nash Geary haven't spoken a civil word to each other since the summer their teen fling ended. Badly. Twelve years later, Aria is fighting for custody of her little girl, and it wouldn't hurt her case to be in a committed relationship. Fresh from a nasty breakup, Nash will do anything to one-up his ex, even agree to a marriage of inconvenience to Aria.
With Every Heartbeat by USA Today Bestselling Author Melody Grace
Passion. Ambition. Desire. Which would you choose? I thought I knew what I wanted in life. My destiny was set. Then I met him, and everything changed. Raphael is bold and passionate. He sees something in me I never dreamed possible, and now he's determined to show me a world without limits. I want to trust him, but I'm scared. Once I fall, there'll be no going back.
Unravel Me by NYT and USA Today Bestselling Author Kendall Ryan
Psychology student Ashlyn Drake's neat, orderly life takes a turn for the crazy when she finds the perfect subject for her amnesia thesis – a young man without any memory of his previous life, including the murder he's accused of committing. Against all common sense, Ashlyn's drawn to him like a moth to a flame and becomes determined to help him unravel his past.
Text Appeal by NYT and USA Today Bestselling Author Lexi Ryan
When hotel heiress Riley Carter discovers the naughty messages on her new cell haven't been coming from "Mr. Right" but from Charlie 'The Devil' Singleton, she falls into a hot affair with the last man she expected. But consorting with the notorious bad boy puts her hard-won reputation on the line, and Riley must decide if the poker player is more to her than a little Text Appeal.
BUY LINKS:
iTunes
Amazon
About The Authors:
USA Today Bestselling Author Sawyer Bennett
is the pen name for a snarky southern woman and reformed trial lawyer who decided to finally start putting on paper all of the stories that were floating in her head. She is married to a mobster (well, a market researcher) and they have three big, furry dogs who hog the bed. Sawyer would like to report she doesn't have many weaknesses but can be bribed with a nominal amount of milk chocolate.
NYT and USA Today Bestselling Author Lauren Blakely
writes sexy contemporary romance novels with heat, heart, and humor, and her books have appeared on the New York Times, USA Today, Amazon, Barnes and Noble, and iBooks bestseller lists. Like the heroine in FAR TOO TEMPTING, she thinks life should be filled with family, laughter, and the kind of love that love songs promise. Lauren lives in California with her husband, children, and dogs. Her novels include
Caught Up InUs
,
Pretending He's Mine
,
Playing With Her Heart
, and
Trophy Husband
. She also writes for young adults under the name Daisy Whitney.
NYT and USA Today Bestselling Author Violet Duke
is a former professor of English Education who is ecstatic to now be on the other side of the page writing wickedly fun contemporary romance novels. When she's not arguing with her story characters or feeding her book-a-day reading addiction, she enjoys tackling reno projects with her power tools while trying pretty much anything without reading the directions first and cooking 'special edition' dishes that laugh in the face of recipes. Violet lives in Hawai'i with her two cute kids and similarly adorable husband.
USA Today Bestselling Author Karen Erickson
lives in central California with her husband, three kids, one dog and too many cats. Being a romance writer and bringing her characters to life is her greatest dream come true.She also writes new adult romance as NYT & USA Today bestselling author Monica Murphy.
iBooks and International Bestselling Author Jessie Evans
gave up a career as an international woman of mystery to write the sassy, Southern romances she always wanted to read. She's married to the man of her dreams, and together they're raising a few adorable, mischievous children in a tree house in the boonies. She grew up in rural Arkansas, spending summers running wild, being chewed by chiggers, and now appreciates her home in a chigger-free part of the world even more. When she's not writing, Jessie enjoys playing her dulcimer (badly), sewing the worlds ugliest quilts to give to her friends, going for bike rides with her house full of boys, and wandering the woods, glass of wine and camera both in hand, on the lookout for Bigfoot. A southern girl, born and bred, Jessie loves writing Southern romances with just the right amount of sizzle, and hopes you'll enjoy her stories set in the fictional town of Summerville, Georgia. Especially the "Always a Bridesmaid" series!
USA Today Bestselling Author Melody Grace
is the USA Today bestselling author of UNBROKEN and UNTOUCHED. A small-town girl turned SoCal beach-lover, she spent years with her nose in a book before deciding it was time to write them for herself. She loves bad boys, good books, and pistachio-flavored ice-cream.
NYT and USA Today Bestselling Author Kendall Ryan
is the New York Times and USA Today bestselling author of contemporary romance novels. She's a sassy, yet polite Midwestern girl with a deep love of books, and a slight addiction to lip gloss! She lives in Minneapolis with an adorable husband, two naughty puppies, and a brand new son. She enjoys hiking, being active, reading, and anything girly.
NYT and USA Today Bestselling Author Lexi Ryan
was once a college English professor, and now writes full time. She lives in rural Indiana, where, when she's not writing, she gets to hang out with her husband and two kids--a six-year-old boy and a two-year-old hellion, er, girl. Not surprisingly, reading and writing remain her favorite activities, though both come in bits and pieces these days, not the big hunks of time she enjoyed before she had children. When she's feeling virtuous, she likes to go running (She uses that word liberally. She's really, really slow) or do yoga. Don't worry, she's always careful to balance out such activities with a hearty serving of ice cream or a chocolate martini.
a Rafflecopter giveaway
http://www.barnesandnoble.com/w/epic-love-kendall-ryan/1118887835?ean=2940149305070
https://www.goodreads.com/book/show/20740236-dust-to-dust?ac=1
Age group: Adult
Genre: Contemporary Romance
Cover designer:
Kelly Walker
Release Date: March 4, 2014
Tour organized by:
WordSmith Publicity
& AToMR
http://www.amazon.com/dp/B00IRBXXWG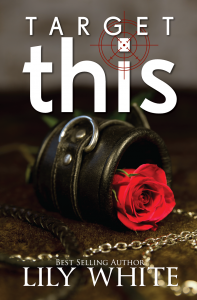 Synopsis
:
I'm not sure what I was thinking that day. It was a normal Thursday, nothing new or exciting had occurred in the morning. I'd risen from bed, taken a shower and brushed my teeth. I'd then jumped on the 8:05 bus that ran a short distance between my house and the county library where I worked. The ride took its usual 15 minutes before it left me standing fresh faced in front of a building of gothic construction that was my favorite place in the world. After straightening my knee length skirt, I pushed open the door that led into the interior of the library. It was at that moment that my world would change – impossibly and forever. It was a fateful movement of wood that collided with the shoulder of a man that would alter my very existence. It wasn't fear that I felt at that moment – more like the feeling of being watched. It was the feeling of knowing that danger lurks - the sensation of the hair standing on end at the back of your neck. Looking back on a moment that happened so many months ago, I now realize that I should have listened to that feeling. As I would later find out, the man standing in front of me referred to himself as Master Lucas… …and I was his next target.
GoodReads:
https://www.goodreads.com/book/show/21363389-target-this
About the Author:
Lily White is a dark writer who likes to dabble on the taboo side of eroticism. Most of the time she can be found wandering around aimlessly while her mind is stuck in some twisted power play between two characters in her head. You may recognize her in public by the confused expression, random mumbling, and occasional giggle while thinking up a scene. Lily's favorite things in life are reading, thinking about reading, buying books for reading….and writing. Her other secret pleasure is meeting with her plot editor in public to discuss her books and watching the shocked expressions of the people around her that don't realize she's talking about a book. When Lily is not reading, writing, wandering or freaking out innocent bystanders, she's sleeping.
Contact Lily White:
Facebook:
https://www.facebook.com/authorlilywhite?ref=hl
Twitter: @eroticlilywhite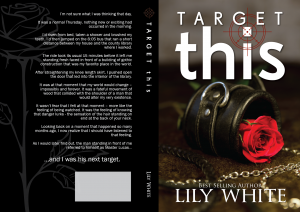 a Rafflecopter giveaway
"
You've owned me from the moment I walked into that music room.You've wrapped yourself in my heart and mind. I can't get you out. I don't want to."
~ Rafael Van Rees
Sophie Fisher's life is on fire. If she's not ducking around corners or slipping out of windows to escape the debt collectors her father's death has left knocking on her door, she's dealing with her rebellious, fifteen-year-old sister, Lilli. And, as if that's not enough, Rafael Van Rees crashes into her life—literally— bringing with him a past the public has no idea of. Can she unravel his mysteries before he unravels her, or will his presence finally force her to face the demons she's trying to outrun?
Rafael Van Rees, maestro extraordinaire, prides himself on being in control of his destiny, music and women. As far as he is concerned, his past is a black cloud in the distance--until he meets Sophie, that is, and his world spins out of control in more ways than one. He knows the darkest sins and secrets eventually reveal themselves, but when it comes to Sophie, he'll stop at nothing to protect her from his past. Even if it kills him.
About the Author
Cecilia Robert writes YA, NA and Adult. My motto: Passion rules. I enjoy writing stories about people finding love in the most unexpected of places,and also about people finding their true purpose in life coupled with adventurous journeys, whether it's urban, fantasy, sci-fi, contemporary or paranormal romance. There's always a happy ever after, no matter how long it takes for the characters to get there.